Save Time in Metallographic Investigations
Save time in both sample preparation and investigation with Axio Observer.
Its inverted design facilitates parallel alignment to the objective lens.
Observe more samples in less time: simply put your specimen on the stage, focus once and keep the focus for all further magnifications and samples.
Count on Reliable Results and Brilliant Images
You will appreciate the stable imaging conditions of Axio Observer, especially when working with high magnifications.
Homogeneous illumination across the entire field of view produces brilliant images. You will get reliable, reproducible results every time, thanks to the proven optical quality of ZEISS combined with automated components.
Profit from short time-to-image for your metallographic structure analysis with dedicated software modules, e.g. NMI, Grains, Multiphase.
Keep an eye on your budget. With Axio Observer, you invest only in the features you need now.
When requirements change you can always upgrade your system.
Choose between encoded or motorized components and a range of accessories – you can depend on having any relevant contrasting techniques your application requires.
Stands
Choose between three different levels of automation and motorization
Axio Observer 7 materials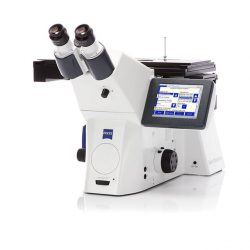 With motorized z-focus, Automatic Component Recognition that will always recognize the settings for objectives and filtersets you have chosen, touchscreen display and if desired a remote control.
Axio Observer 5 materials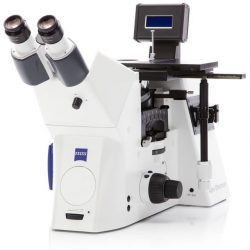 Nearly all components can be read out or even motorized.
Axio Observer 3 materials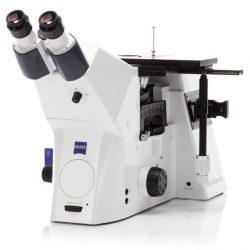 With an encoded nosepiece, lightmanager, CAN and USB interface that enables a read-out of the magnification.
A Choice of Contrasting Techniques